Hearing aids are an investment in your health and well-being. People who treat their hearing loss with hearing aids report a wide variety of different benefits, including better physical and mental health and improved relationships with others. Treating your hearing loss with hearing aids lets you enjoy more of the amazing sights and activities Mobile has to offer, like a nice dinner out at The Noble South.
A device that provides so much deserves to be protected. One of the best ways to protect your hearing aids is to make sure you are storing them properly at night.
Keep Them Dry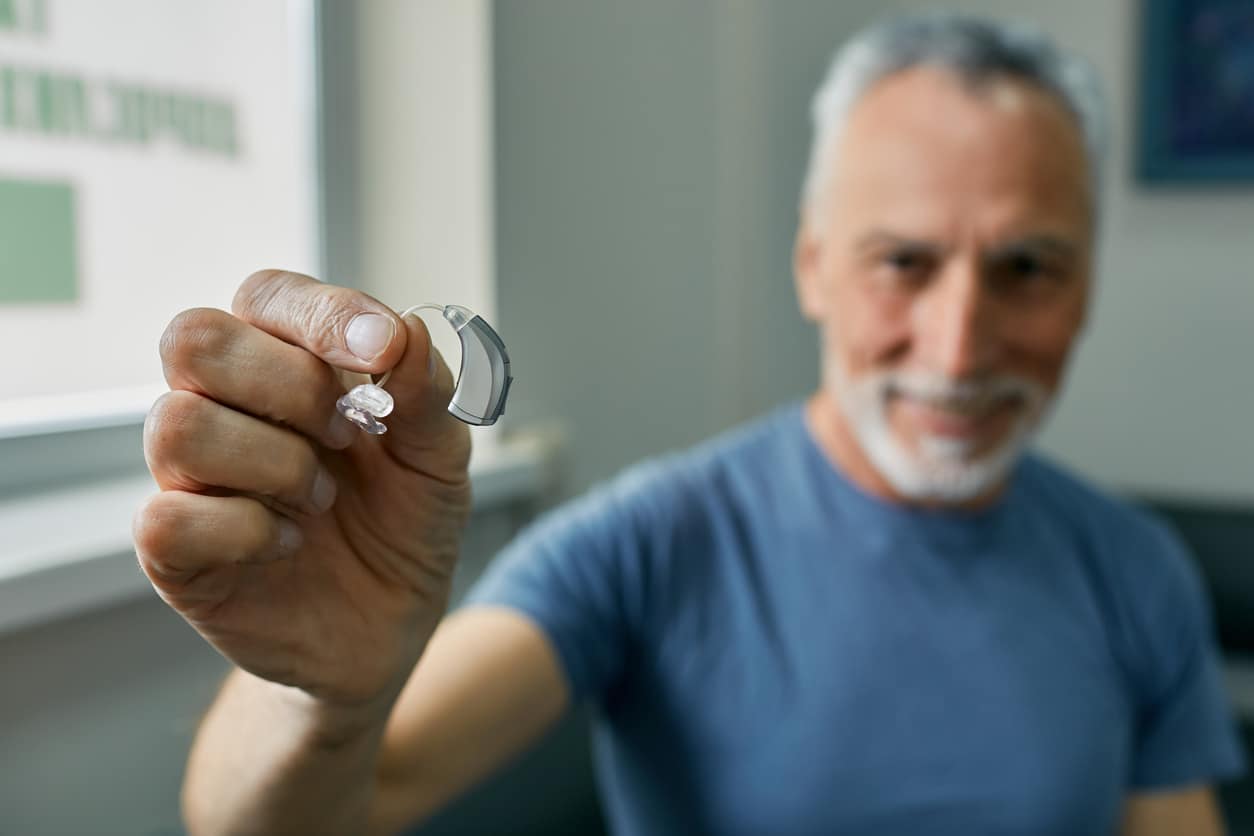 Moisture can wreak havoc on your device. It can damage the electrical components, causing performance issues or even complete malfunction. It can also cause corrosion and clog the earmold tubing. It's essential to keep them in a cool, dry place at night.
You might even consider purchasing a drying box for your hearing aids. Hearing aid drying boxes are small boxes that use air and heat to dry hearing aids. Removing excess moisture helps lengthen the life of your hearing aids. Some use UV light that sanitizes your device as well.
Avoid Extreme Temperatures
In addition to moisture, heat is another element that can do damage to your hearing aids. Avoid storing them anywhere they are exposed to direct sunlight. This can be harmful to any parts of your hearing aid that are heat-sensitive.
Environments that are too cold are not good either. While it's unlikely that anyone would think storing their hearing aids in the refrigerator or freezer would be a good idea, some people keep their batteries there because they believe the cold will extend battery life. In actuality, the moisture from these places is more likely to damage your hearing aid battery and cause it not to work.
Be Consistent
Mornings are already hectic enough for most people. The last thing you want to do is have to search for your hearing aids before you have to head out for work. By keeping them somewhere safe and consistent, like a sock drawer or nightstand every night, you'll remove the stress of wondering where you put them last.
Keep Them Away from Pets and Children
If you have any pets or children in the house, make sure to keep your hearing aids stored at night in a place where they can't get to them. They can cause damage or even break your device, resulting in costly repairs. Not to mention that many hearing aids (and their batteries) are small enough to pose a choking hazard.
To learn more about storing your hearing aids or to schedule an appointment, call Premier Medical Group today.