Think you may have hearing loss? We are here to help. Start your journey toward better hearing by taking our quick and easy online hearing test.
Test My Hearing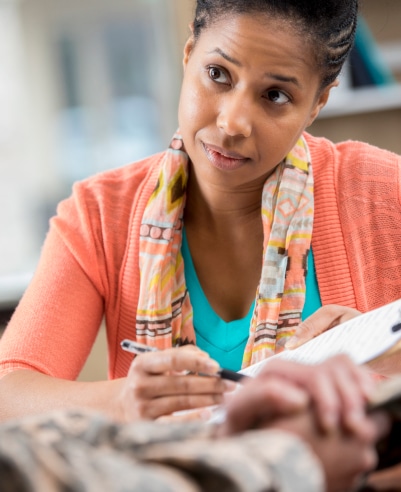 Who Should Be Given an Audiology Evaluation?
An audiology (or hearing) evaluation can benefit patients of all ages, even those who do not exhibit signs of hearing loss.

Hearing loss is a progressive condition that often develops slowly. Many people are not aware of a change in their hearing because they gradually adapt to the subtle changes in their hearing ability over time. Studies indicate that it takes seven years, on average, for a hearing impaired individual to seek treatment.

An audiology evaluation should be the first course of action for anybody who even suspects a hearing loss. The sooner a diagnosis of hearing loss is made, the more successful treatment will be. Early detection means more options for the patient.

Many physicians urge making audiology evaluations a routine part of your overall health care, much like regular vision exams and dental checkups. They are quick, painless and provide immediate results.
Contact Us
To request an appointment or connect with our team, please complete the form.
If you are experiencing a medical emergency, please call 911.