Puro Sound Labs BT 2200 headphones were named the safest and best headphones for kids through independent testing completed by The Wirecutter, a product recommendation site owned by the New York Times. More than 50 types of headphones were tested in the study.
The BT 2200 model has volume-limiting capabilities that limit the volume to 85 decibels. This is the maximum safe listening level as recommended by the Hearing Health Foundation, OSHA, World Health Organization and American Speech Pathology Association.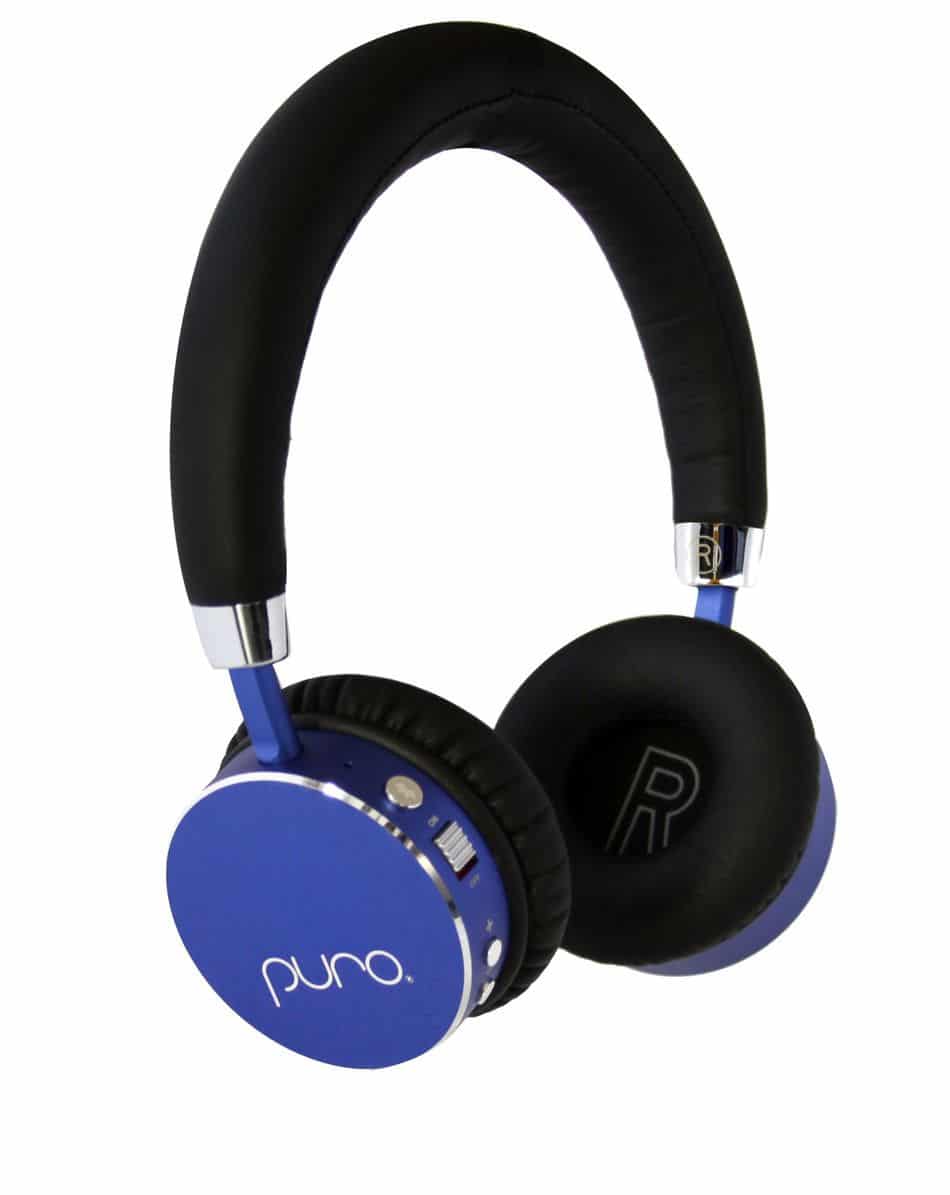 From the article: "The Puro Sound headphones not only met our volume-limiting test standards but also were the only pair liked by both the toddlers and the big kids who helped us test. They support Bluetooth (which can provide more effective volume limiting than traditional headphone tech), but they also work corded (so you can use them with lots of devices), and they sound good enough for adults to use, too."
The article sites a recently released CDC study that concludes that noise-induced hearing loss (NIHL) is a significant, often unrecognized health problem among U.S. teens and adults. It also states that damage to hearing accumulates over time, so damage that occurs earlier in life has the potential to be more damaging as people age.
"For America's youth, hearing loss is a growing epidemic, with one in five teens suffering from some form of hearing loss," says Brett Lacey, CEO of Puro Sound Labs. "The reason is exposure to unsafe levels of sound from their personal music players. This CDC study and others prove that we need to protect our kids' ears from an early age."
Puro Sound Labs started when founder Dave Russell learned that his youngest daughter had developed NIHL due to excessive volume from her headphones. He pledged to create a safe solution for other kids. In 2014, Puro Sound Labs introduced the world's only studio-grade Bluetooth headphone that puts hearing safety first.
"These are superior, noise-isolating headphones that look, feel and sound great – and pass the safety test with flying colors. We will continue to raise awareness of NIHL and develop safe technologies to provide a solution to this growing epidemic," says Russell.
Puro Sound Labs has local distribution in the US, Canada, UK, Germany, France, Italy, Spain, New Zealand, Singapore and Australia, offering both children and adult models ranging from $29.99 to $149.99 USD. The BT2200 Bluetooth model comes in black, white, blue and purple.

Two other audio products round out the lineup. The IEM200, an in-ear studio-grade headphone and the OEH200, an over the ear headphone, were developed specifically for schools and institutions to allow for the safest listening experience at a lower cost.

Puro Sound Labs also provides safe listening options for adults. The BT5200 Bluetooth headphones feature studio-grade audio quality, plus advanced volume monitoring and interactive reporting to guide users to safer listening. These headphones are uniquely engineered to continuously monitor volume levels as you listen, and deliver that information to you through the LED indicator on the ear cup. All children and adult models offer 82% noise-isolation and studio-grade audio quality to ensure a healthy, optimal listening experience.