One of the coolest features of modern hearing aids is their ability to sync up with other technology. This includes your computer, tablet and smartphone.
Let's look at how to connect your hearing aids to your phone and discuss some of the benefits of doing so.
Syncing Your Hearing Aid to Your Smartphone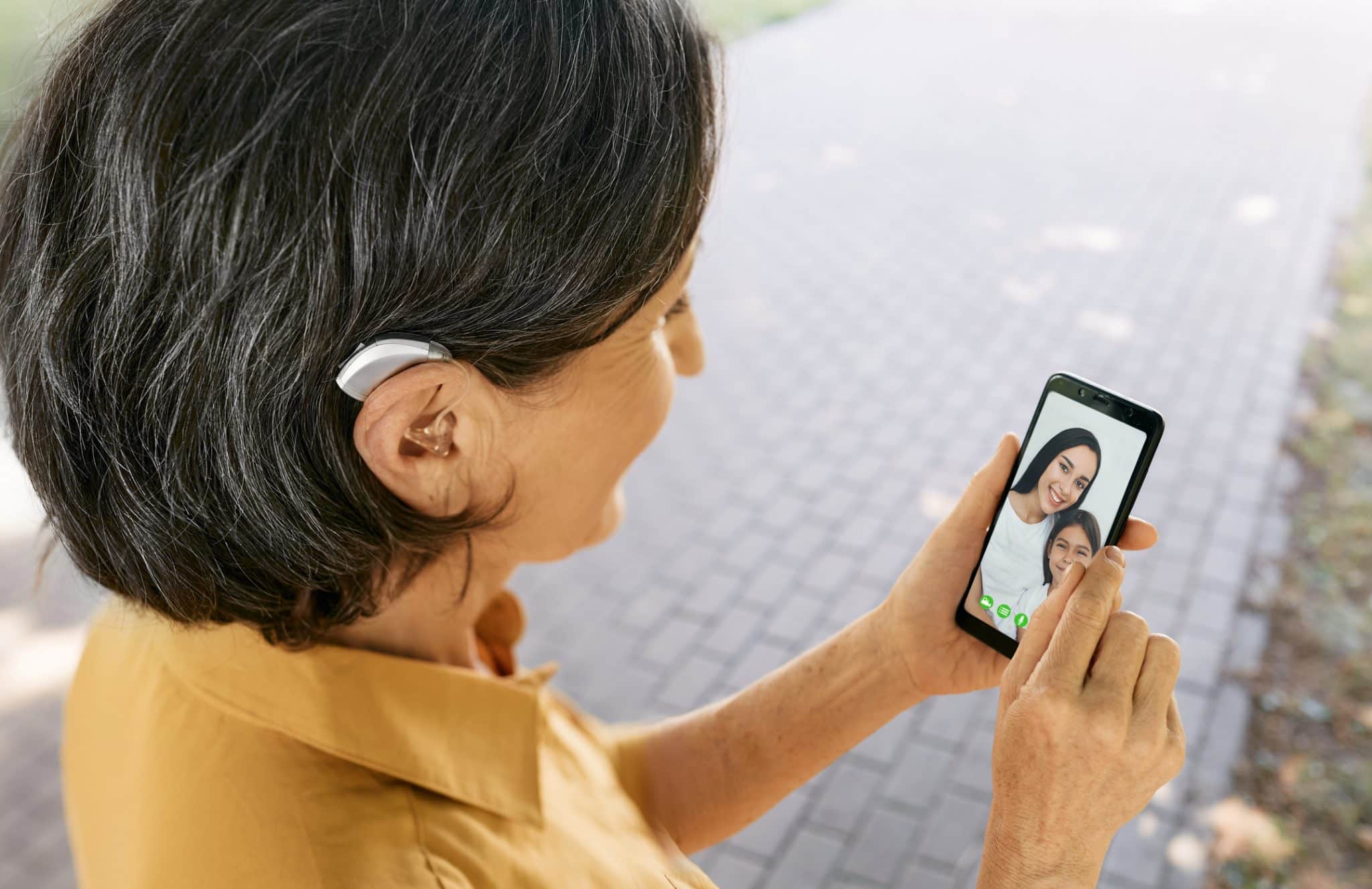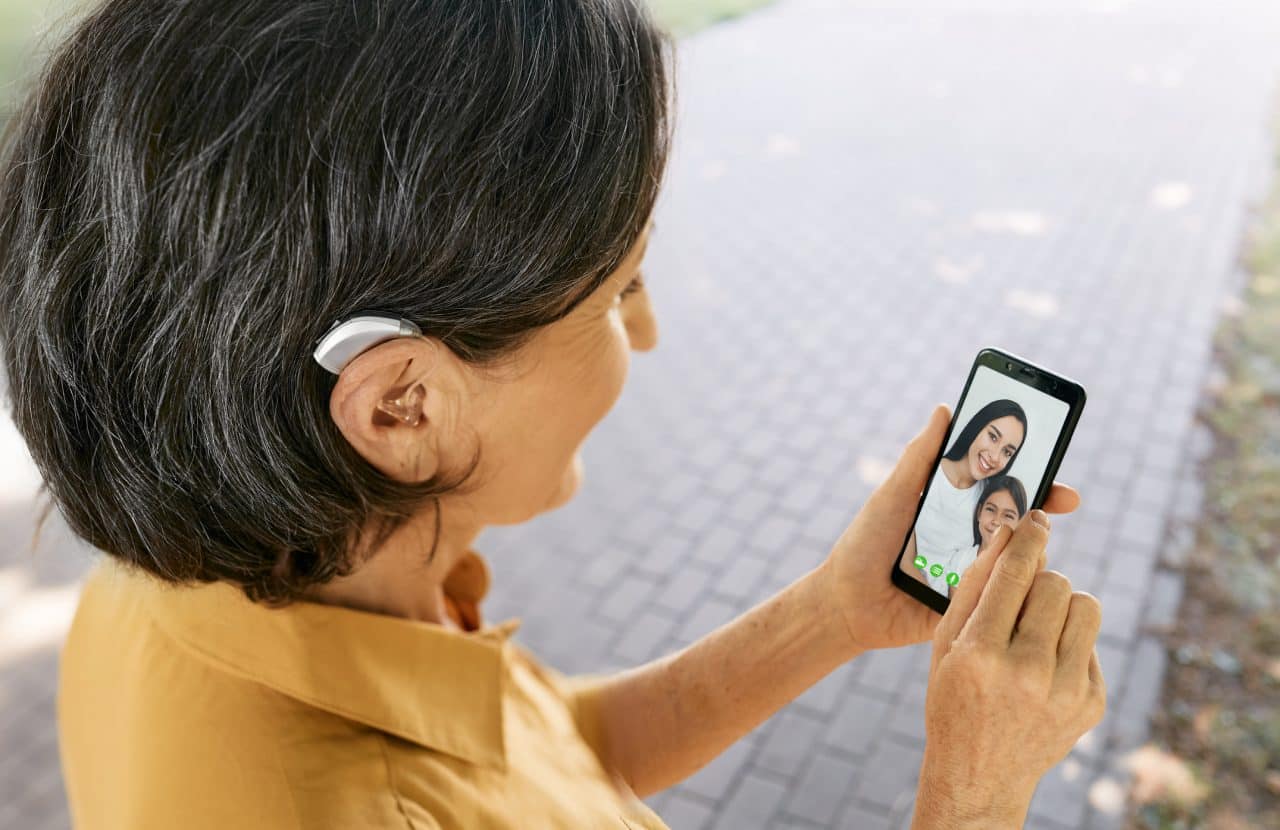 Regardless of if you have an iPhone or an Android, if your hearing aids have Bluetooth™ capabilities, you should be able to sync them to your device, though the steps are slightly different.
Different hearing aid manufacturers have their own apps that you should download to your smartphone before syncing your hearing aids.
Connecting to Your iPhone
Make sure your Bluetooth is turned on.
Once the app is downloaded, go to Settings on your phone.
Click on Accessibility, followed by Hearing Devices.
The name of your hearing aids should pop up below MFi Hearing Devices. Once it appears, tap the name to pair your device.
Connecting to Your Android
Make sure your hearing aids are turned on.
Go to Settings on your phone.
Tap Connected Devices followed by Pair New Device
Select your hearing aid from the list of available devices and wait for it to connect.
Four Benefits of Linking Your Hearing Aids to Your Smartphone
Research has shown that hearing aid users who pair their device using Bluetooth report experiencing numerous benefits. Some of these benefits include:
Clear phone conversations. Hearing loss can make following conversations on the phone difficult. Holding a phone up to your ear when you're wearing hearing aids can cause unpleasant feedback, which also makes conversations harder. By streaming your calls directly into your hearing aids, you ensure high-quality sound and improved communication.
Stream music and other media. In addition to phone calls, your hearing aids can double as wireless earbuds and allow you to stream your favorite music or podcast while doing chores or taking a walk through Cooper Riverside Park.
Make easy adjustments. By syncing your devices, you can easily and discretely adjust the volume or settings for your hearing aids from your smartphone. Some apps even give your audiologist the ability to make adjustments remotely, which can save you a trip to the office.
Keep track of important information. Connecting your hearing aids to your smartphone makes it easier to do things like monitor your hearing health and check your battery life.
If you would like additional information on connecting your hearing aids to your smartphone or wish to schedule an appointment, contact Premier Medical Group today.