People with hearing loss often have difficulty understanding speech sounds in noisy environments. For instance, you may find yourself struggling to understand your friends during a busy Sunday morning brunch at Ruby Slipper Café. Hearing aids are one great way to manage your hearing loss by amplifying speech sounds and suppressing unnecessary background noise.
Approximately 28.8 million U.S. adults could benefit from the use of hearing aids. Many hearing aids on the market have technology effective at identifying and suppressing background noise. Let's examine how this suppression feature works and the impact it can have on your life.
How Does Noise Suppression Work?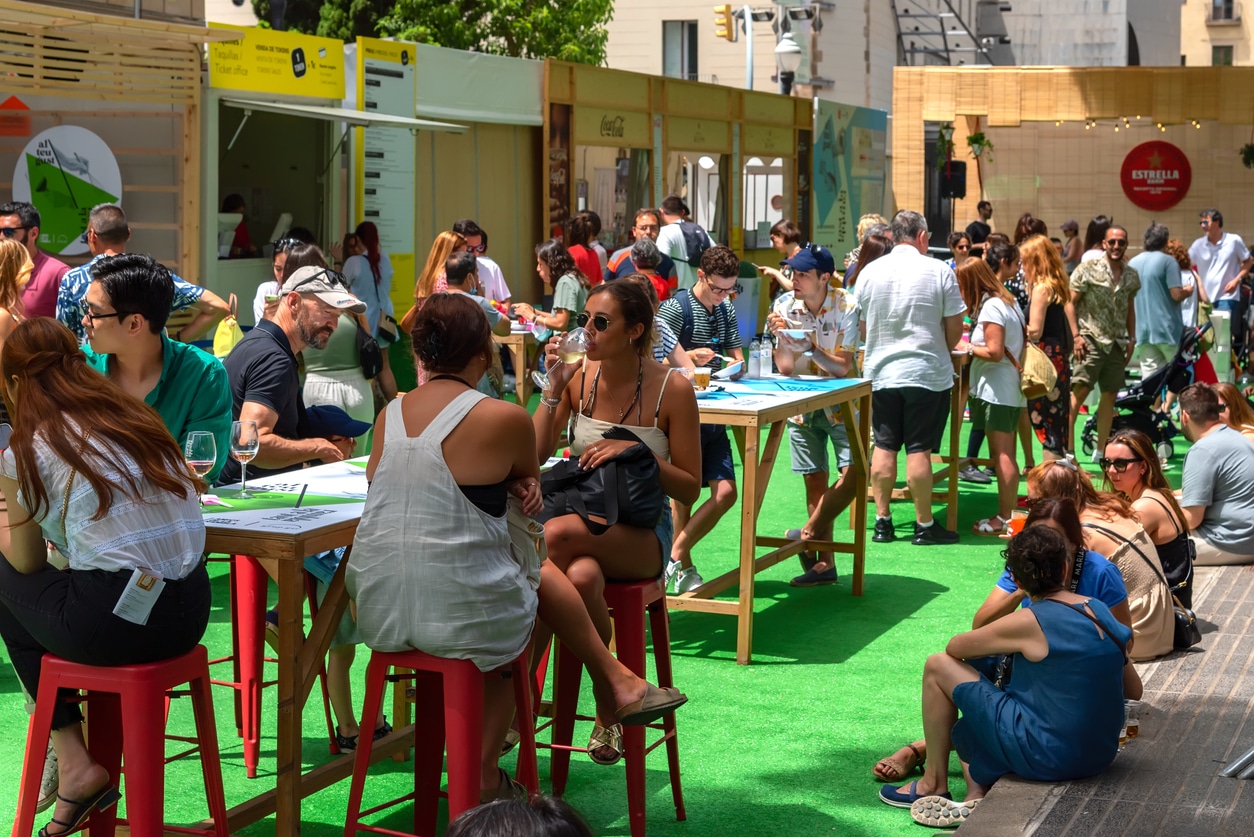 Hearing suppression systems analyze the noise levels in your environment and differentiate between speech and background noise signals. The system automatically decreases the volume of noise it identifies as background and increases the volume of speech sounds.
Many hearing aids come with multiple channels that change function based on the frequency of noise the system processes. Different features available on the market include:
Wind noise reduction. Wind noise reduction is highly beneficial to those exercising or spending time outdoors. The system will reduce the wind volume rather than amplify it into your ear.
Digital noise reduction. With digital noise reduction, the system identifies what it defines as unwanted noise and reduces its volume.
Impulse noise reduction. Impulse noise reduction is aimed at creating comfort for the wearer. With new hearing aids, sounds you are used to not perceiving can feel annoying. Impulse noise reduction identifies and softens these sounds, greatly improving the acclimation period experience.
Your new hearing aids may come equipped with one or more of these noise-reduction features. If you would like to ensure that you receive the features you desire, talk to your hearing aid specialist about your options.
What Effect Does Noise Suppression Have On Your Life?
Many people, especially first-time hearing aid wearers, will express dislike of certain noises in their environment. Noise suppression features in hearing aids help those with hearing loss dampen the effect that irritating or bothersome sounds have on them. For instance, if you struggle to hear speech in noisy environments, background suppression can help reduce the noise. If you find the rattling of dishes or the sound of the wind while you're driving to be bothersome, wind or impulse noise reduction can help soften them.
For more information on the benefits of hearing aids, contact Premier Medical Group today to make an appointment with one of our specialists.